Hair Loss in Leeds and the Psychological Affects
Can people who have never experienced hair loss, alopecia or thinning hair in Leeds, West Yorkshire truly understand the affects and how they impact on hair loss suffers?
Our hair Loss Leeds based clinic speaks to many people on a daily basis about their hair loss or thinning hair and we are told how it affects their well being.
Those people who are not experiencing hair loss will be the first to tell a hair loss sufferer to shave their hair off and accept it. This is easily said than done.
There are different types of hair loss in Leeds such as Androgenetic Alopecia commonly known as Male or Female Pattern Baldness, Alopecia Areata, Alopecia Totalis, Alopecia Universalis, Diffused Thinning, Traction Alopecia and Medication related Hair Loss. No matter what type of hair loss you have the psychological implications are more or less the same.
We speak to so many people who will tell us that their hair loss has taken over their lives and since their hair loss started their lives have become very lonely. Many said that they have stopped all forms of sport because their were using cover up products and these would cause them irritation once they began to get hot and sweat, others took to comfort eating and lost all interest in sport.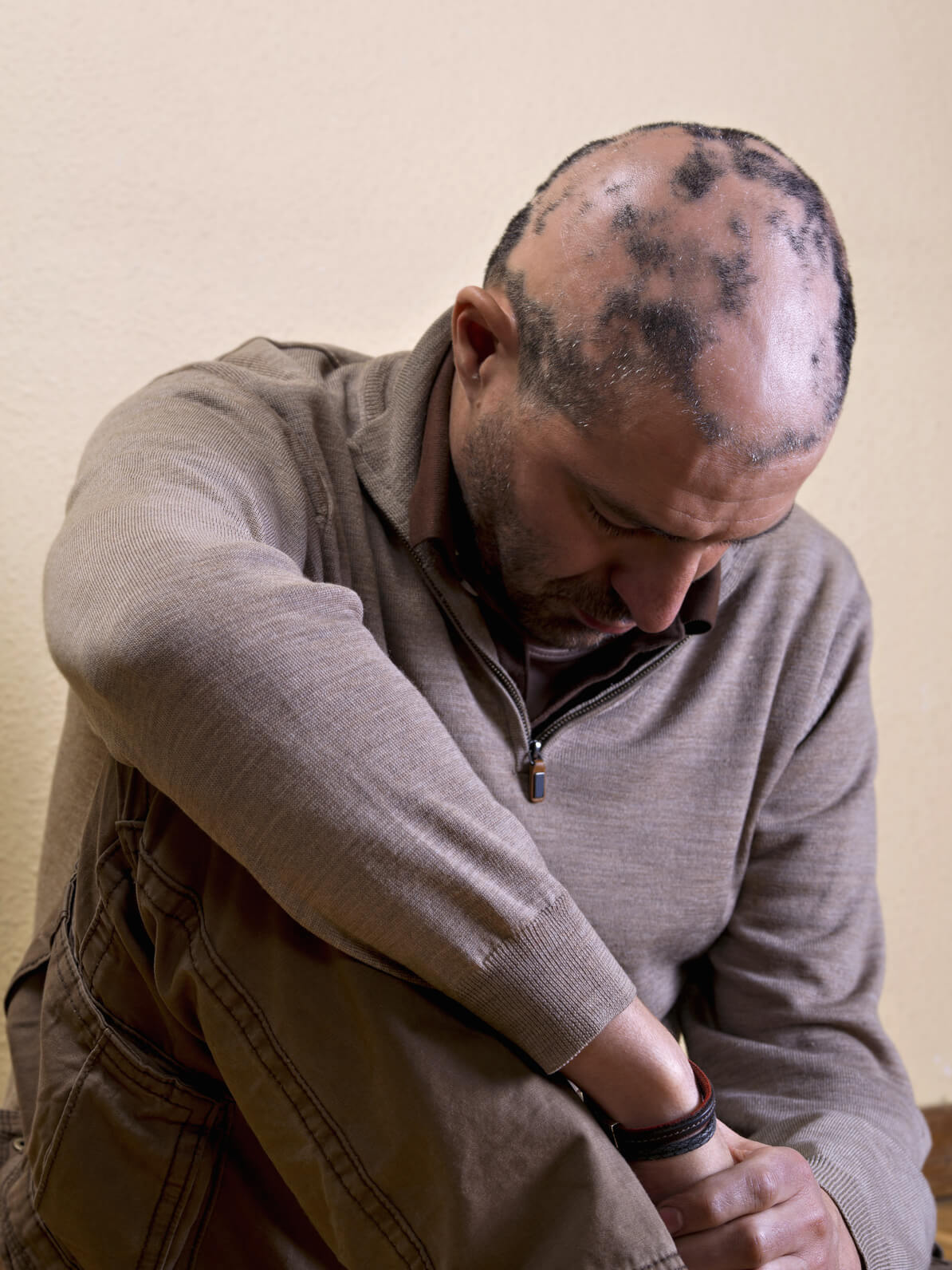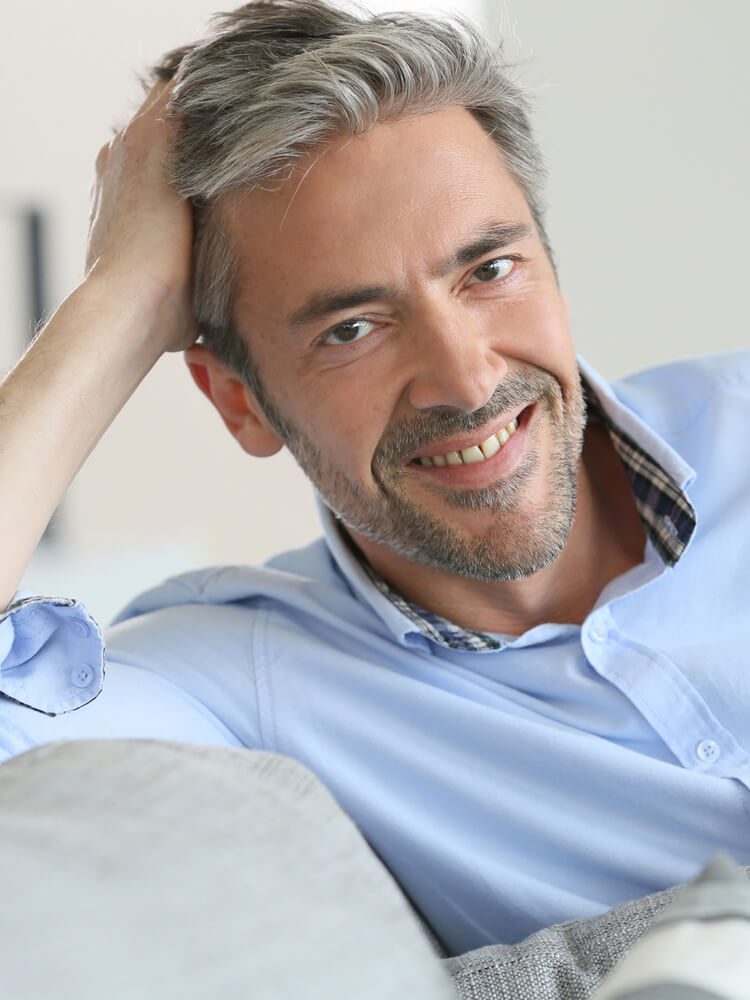 Many hair loss sufferers have no intimate contact with others and those who are already in relationships begin to witness themselves moving away from their partners even though their partners in most cases are very supportive. Women find it very difficult to deal with hair loss or thinning hair in Leeds as all women identify their femininity with long thick hair, so hair loss immediately has an impact on them.
We found that both men and women mentioned that their confidence and self esteem was very low and they had made a deliberate choice not to socialise and go out. Many men confirmed that they always wore caps and hats so going to wine bars and clubs in Leeds was totally out of the question as they knew they would be asked to remove them.
These negative effects of hair loss if not addressed quickly can have a huge impact on individuals suffering from hair loss and in most cases when someone decides enough is enough it may be too late. If you are experiencing hair loss or thinning hair or have been diagnosed with alopecia then please do not think there are no solutions for you. We have tried and tested treatments that truly work and have changed the lives of our clients who have been treated at our hair loss clinic in Leeds, West Yorkshire.
All our clients eventually took the plunge and did some thing positive, they contacted Total Hair Loss Solutions, Leeds and simply said that they did not want to continue feeling sad about their hair loss and they are all today so glad they did.
Do not delay treatment for your hair any longer, call us on 0113 269 3111 or